This beach was planned last and is the only situated on the Cotentin (Cherbourg) Peninsula. The landing of the 4th infantry division on this beach is linked with the US paratroopers (101st and 82nd airborne divisions).
Both the Paratrooper Divisions and the 4th Infantry Division were part of the 7th US corps under the command of General Collins.
The main objectives of the 4th division was to link up with the paratroopers, relieve them and then prepare the next phase: pushing west to cut the Cotentin Peninsula and isolate the German defenders of the port of Cherbourg.
The landscape behind the dunes lining the coast is flat and low-lying and had been permanently flooded by the German defenders.
The German forces here were part of the 709th Infantry Division, a low-quality, static coastal defense unit.
Thanks to the orientation of the beach (north to south), the flat landscape, weak German defenses and also a large piece of luck, the allies took far fewer casualties on Utah Beach than had been anticipated.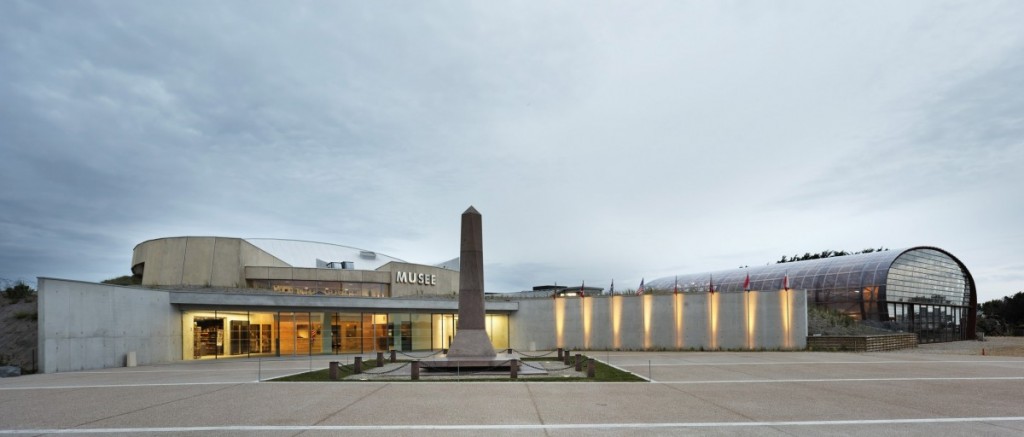 What to see:
There are many vestiges of the German Defenses left here along with numerous memorials, the most recent being a monument to the sailors of the US Navy. Operation Neptune, the amphibious part of the D-Day Assault was the biggest to date and during the fighting in Normandy in the summer of 1944 eight ships were sunk and 1,068 sailors and Coast Guardsmen died.
The first bunker assaulted on d-day is now part of the museum dealing with the landing of the 4th US Division.